Reis Auto Service Towing Services
Dealing with a car that just won't start up due to weather, collision, or electrical issues? With just one call, our towing specialists will be there to take the vehicle back to our shop for repair services. You'll appreciate our affordable towing services and our guarantee that your vehicle makes it back to our shop safely. For fast towing services, contact us at 813-882-0020.

Our towing services include:
Towing Available - Call for Details
We understand how inconvenient it is when your car breaks down. Our goal is to help get you back on the road as soon as possible. At Reis Auto Service, we offer professional and friendly towing services. Call Reis Auto Service today for details 813-882-0020.
Towing During Business Hours Only
Maybe you have been in an accident or perhaps your car has just failed to start up due to mechanical problems and you need to have it towed to the garage. If it is not an emergency, all you need is towing during business hours only. To have the car towed to the garage during business hours, contact Reis Auto Service. At Reis Auto Service, we offer professional towing services during business hours. Give us a call at 813-882-0020.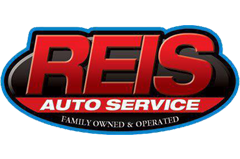 If you really need an honest mechanic, this is the place to go ! They look for the best and most affordable way to provide your car with excellent service and parts.
Felix M.